Wow Your Customers With Attractive Angular Themes
Browse our extensive collection of elegant themes to choose the right look and feel for your ecommerce store

Fully responsive and customizable theme sporting a dazzling design
Purchase Commerce simplifies the process for you to select the right theme of your choice.
We are diligently working on the latest design principles to create fully responsive and mobile friendly themes.

Build your online store rapidly
Start your ecommerce business instantly with your preferred design. We provide you with highly responsive readymade designs so that you can save time and money in building your online store.

Attract the right audience
Want to put yourself in the shoes of your store visitors? Our Angular ecommerce themes are optimized to increase sales and provide visitors with a consistently memorable and exceptional user experience.

Optimize your store performance
The focal point of an ecommerce site is its look and feel. This intuitive design allows customers to browse through your online store till the check-out process, thereby, improving the conversion rate.
Mobile-friendly design
Utilizing responsive technology, our themes are designed to look and function superbly on any device - be it desktop, tablet or smartphone.
Homepage slideshow
Portray your brand in a unique way by either opting a customizable slideshow or single graphic content for an impactful homepage experience.
Cohesive design experience
Create a cohesive brand experience across all touchpoints from the home, category, product, shopping cart, one-page-checkout, and thank you pages.
Developer friendly architecture
Choose the theme of your dreams and integrate it with your existing store by taking advantage of the developer friendly architecture.
Cross-browser compatibility
Allow perfect functionality of your online store with our cross-browser compatibility themes that works superbly across the most popular browsers today.
Multi-level menu in Angular
A feature rich multi-level drop down navigation menus help your customers easily navigate between various sections of your store.
What are the benefits of the out-of-the-box themes?
Out-of-the-box themes are specifically created for a particular business segment keeping in mind the target audience's interest. These readymade themes help you deploy your ecommerce website quickly without spending too much time on design. Thus, you will get a cost-effective solution that meets your business requirements. Our out-of-the-box themes that is based on Angular Material design offer various benefits such as:
Faster integration and quicker set up
Addresses your needs and requirements
Material design icons
Perfect match for your business vertical
Built-in color palettes
Flexbox layout system
Ready to maximize the conversion rate with our
Angular Material ecommerce themes?
Perfect fit for any web server technology
Looking for a powerful and creative ecommerce template that integrates with every technology stack? We have an amazing collection of specially crafted Angular Material design templates built on Angular 7 that can be easily integrated with your existing store to give a new appeal to your storefront design.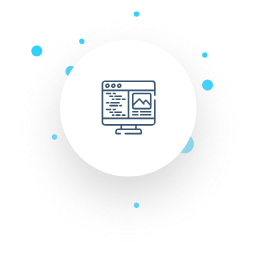 One-size-fits-all
Whether you are using PHP, .NET Web API, Java or NodeJS, our themes work well with any API server that provides REST API services with the help of JSON data.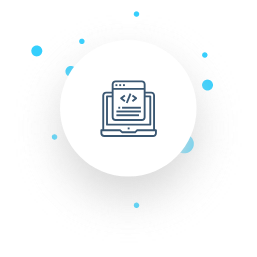 Fully responsive
Based on Material Design, the templates are fully responsive, adapts to different screen size on every device and works perfectly across all modern browser.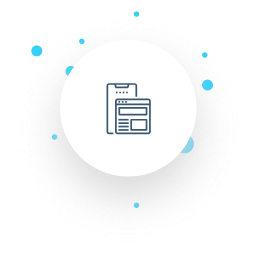 Stylish theme
Build a beautiful online store with a stylish ecommerce theme that looks great out of the box. The elegant and easy-to-use interface helps you stay ahead of the curve.
Interested in our elegant, bold, simplistic, and modern Angular Material ecommerce themes?
Talk to our Design Consultants about working directly with a designer to pick the right choice for your online store.
Planning to Launch an Ecommerce Marketplace Business?
You are just a few steps away from your journey. We have made things easier with a well-crafted ebook guide. This free go-to guide uncovers the secrets to successfully launching a multi-store ecommerce business in six simple steps. Download it now!